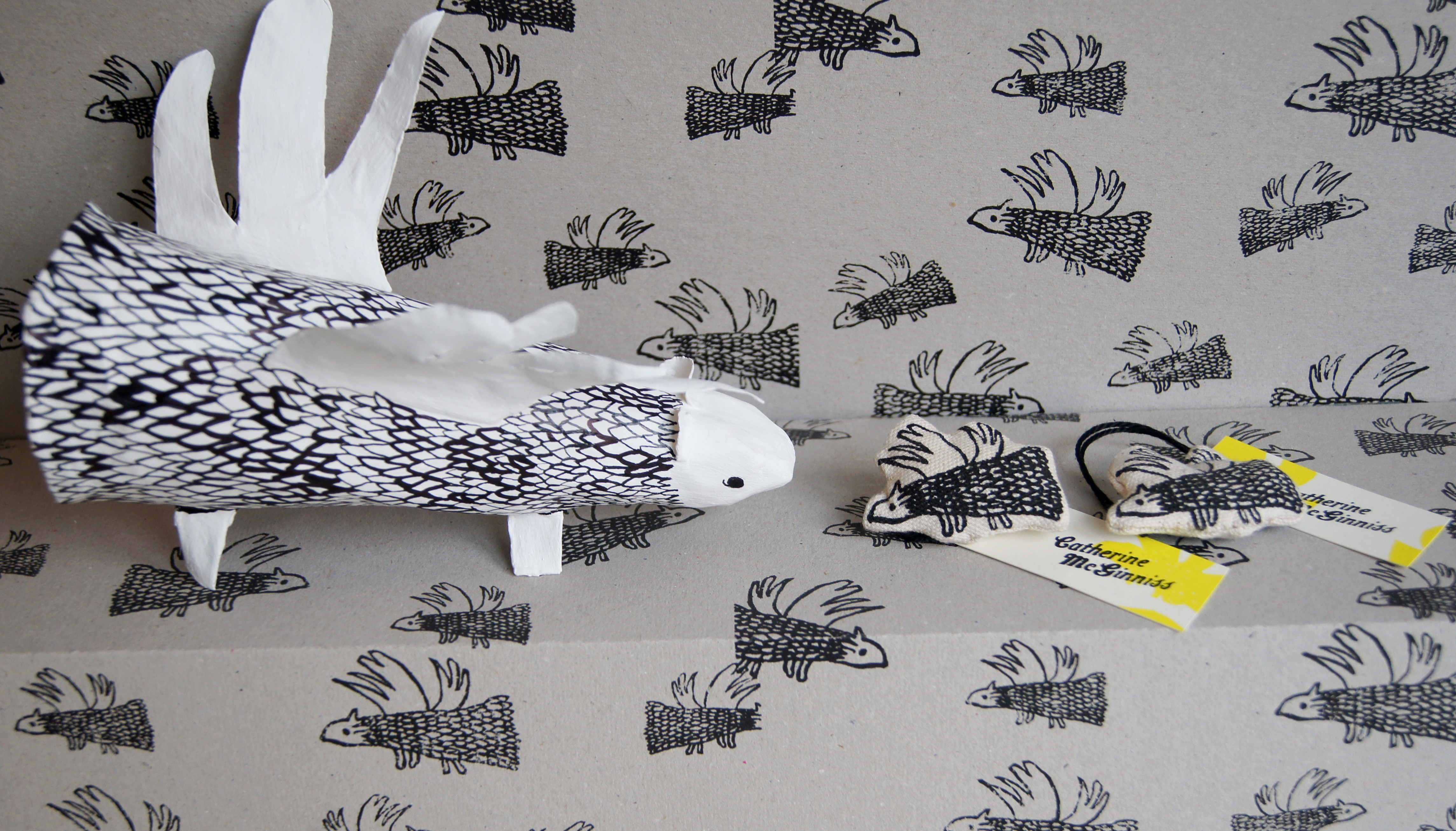 I have been making these little Creature Brooches. They are made by screen printing onto recycled fabric, then stitching and stuffing.
The naming of the little creatures is up to you….

They look good on anything, dresses, hats, scarves, bags, and pretty much anything you can stick a pin in.